---
A Rating:
"Checks all the boxes," "Constantly investing in improvements," "No is not in their vocabulary," "Surfset class was an amazing start to a day full of meetings"
Overall I would give this resort an A rating which is rare given my high expectations. From the minute you enter the lobby you are impressed by the staff welcoming, cleanliness, and overall Texas charm. Each day the resort provides a tasty complimentary drink by the check-in counter, throughout the spa and in the sports club (Arnold Palmer, peach iced tea, etc). The lobby has a great seating area with views of the pool and golf course which also doubles as a great spot to enjoy lunch, snacks throughout the day or drinks in the evening. Many guests enjoyed the comfort of the lobby lounge and were found escaping their rooms and working from this area.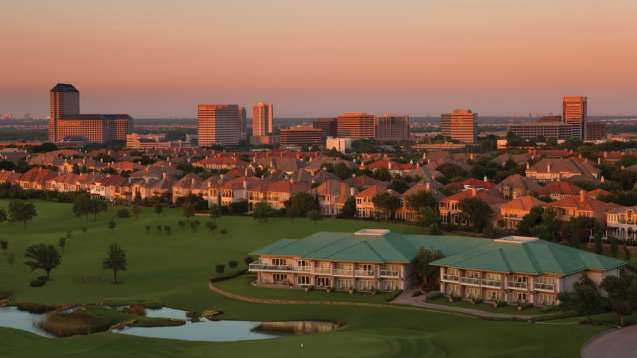 ---
BODY:
The rooms are everything you would expect from a Four Seasons with L'OCCITANE amenities, views of the golf course and a small balcony. The maid service was incredible and it seemed every-time I stepped out of my room the bed was remade, clothes folded and toiletries organized. It was the little things that left a good impression.
The spa checked off all of my boxes with a big requirement of mine being water options and the Four Seasons Dallas not only had an outdoor spa pool but also indoor hot tub in the ladies spa area and the cold plunge pool. The massage was one of the best I've experienced and the staff at the Spa's front desk went above and beyond to make the best possible experience. It was a five star experience from check-in until departure.
The gym or better known as The Sports Club is one of the most impressive hotel gym facilities you will come by. Hotel guests receive 90% of the classes complimentary including spinning, Surfset, Yoga, TRX, etc. The gym recently went through a $6MM renovation and you can tell. The squash, racquetball and tennis courts are a great bonus for guests looking to challenge a co-worker in a friendly match. There is also an indoor lap pool in this facility and a second major outdoor pool area targeted towards families (small beach area for kids sand castles and shallow pools).
If the weather is bad the Four Seasons Dallas was smart enough to connect a majority of it's property through a tunnel system so you can easily get from your room straight down to the spa and over to the fitness center all without venturing outside.
The food options are a little limited given the intimate size of the property. The main restaurant Law serves breakfast, lunch and dinner and the food was excellent. The service was attentive and it was everything you would expect from a high end restaurant. For dinner the menu does get pricey and unfortunately there is not an additional more affordable option on property. For lunch there are a handful of options from the Agave pool bar, to lobby lounge (Terrace Lounge), and Racquets in the sports club. Luckily there is a great Tex Mex place called Via Real located a 2 minute walk across the street from the Four Seasons. If your guests are on property more than 2 evenings we highly recommend they venture to Via Real, they will not be disappointed. In this same complex there is a pizza delivery place, bbq smokehouse, Japanese restaurant, dive bar (Spirit Grill), and large grocery store with everything you could need (salad bar, etc). There are two main options for cocktails each evening which are the Lobby Lounge and Bar 19. Bar 19 is currently going through some changes in the next 4 months to offer more outdoor patio space and realign with Law's theme. The bar currently is a great option for a post dinner get together as it stays open until 2am if crowded and offers a pool table and fire pit.
The meeting space at Four Seasons Dallas was recently renovated and they are currently adding a few more meeting rooms with large windows and outdoor patios. They are also in the midst of adding a conference lawn which will be a great blank canvas for cocktail parties or outdoor dinner events. For groups of 400 and below the Four Seasons Dallas will be able to handle all of your needs without being packed into meeting spaces. They have plenty of smaller break-out rooms and a ballroom option that I would max out at 400. Plus they have three meeting spaces that can handle between 150-200 each for larger break-out needs. Most rooms already had a screen installed so AV needs are less. Also on site is the Pavilion which is great for groups under 200 guests with an indoor/outdoor cocktail option. The space has a built in fireplace and surrounded by windows. While visiting recently the Fray was playing for a small group of charity event attendees in the Pavilion, great intimate venue.
The Four Seasons Dallas also has a favorable Conference Package that you can purchase per attendee which includes Breakfast, Lunch, 2 Breaks, Non-Alcoholic Beverages during meetings, and Wi-fi for the meeting space. There are two advantages to this, one you know exactly your costs for each attendee and second it's more affordable than F&B at the Wynn Las Vegas, Loews South Beach, and Hotel Del in Coronado.
Finally the grounds are everything you need and more. There's a good sized pool outside the main building with a year-round hot tub, indoor and outdoor tennis courts, a golf driving range and of course two eighteen hole courses.
---

First Class Experience:
Overall the Four Seasons Dallas provided a first class experience and is the perfect size property to give attendees enough to do but also keep everyone together to network. Instead of a sales kickoff or quarterly meeting focused solely around only food and cocktails for the social aspect, this property allows you to provide your guests with an opportunity to also enjoy fitness classes, golf driving range and some competitive volleys. Plus the sales team are an absolute pleasure to work with and you can find their GM on property socializing with guests and making sure everything is running up to their high standards!
If you are interested in more information about Four Seasons Dallas or group events there feel free to reach out: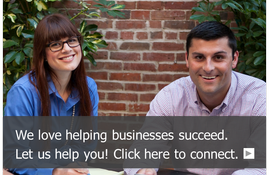 ---
Editorial Disclosure: The editorial content on this page is not provided by any entity mentioned herein. Opinions expressed here are the author's alone, and have not been reviewed, approved or otherwise endorsed by any of these entities.
As is standard practice, our group of talented and experienced travel agents will often accept hosted stay invitations and hosted dinners and activities within destination in order to facilitate more detailed reviews.
All images by the author.