Our Process
5 Steps To Creating A Successful Event
Brief (Recommended 16 months ahead of time) -

We will setup an initial conference call to review

your business goals, help learn more about your company, and discuss some of your must haves. After this initial call the next step will be an in-house visit during which we will meet with the company rep in charge of planning, admins involved and a few of the sales reps. After spending 5 days (2-3 on site) and getting a feeling for the culture we will setup a final meeting in which we will propose options for your Incentive Trip.

Negotiations (Signed contract recommended 14 months ahead of time)

-

Once we narrow down our options we will work with hotels and airlines to negotiate final pricing. Once we agree on terms we will work with your company and the vendor to get final contracts signed. As soon as hotel contracts are signed, group transfers will be organized, the welcome party and final dinner will be planned, daily activities pitched and gifts branded.

Communications & Promotions (Recommended 9-11 months ahead of time) -

Once the contracts are signed with airline and hotels, Executive Group Travel will come in-house 9-11 months before the Big Event to unveil your own branded micro site and complete the technology setup. We will start promoting the trip with contests, swag giveaways, and personalized email campaigns.

The Big Event -

Executive Group Travel will come on-site for the third time to partner with the company to host Q & A session with the attendees and walk through the day to day itinerary in a pre-con meeting with the planning committee (2 weeks - 1 month before). You will leave the pre-con feeling 100% confident in every aspect of the trip.

The big event is the fun part and the opportunity for every member of your company to have a memorable experience. Let our on-site travel staff handle every last detail and be prepared to be blown away.

Debrief (1 week after trip) -

Once the event is over, we do not stop there. We make sure we run targeted and personalized surveys through your branded micro site to know what your team loved and how we can improve for the next event. We will compile all the data and present this in a debrief conference call with your executive team involved in the trip. Our goal every year is to top the prior event. Your teams feedback is important in achieving this and it's amazing how many attendees are anxious to provide that feedback!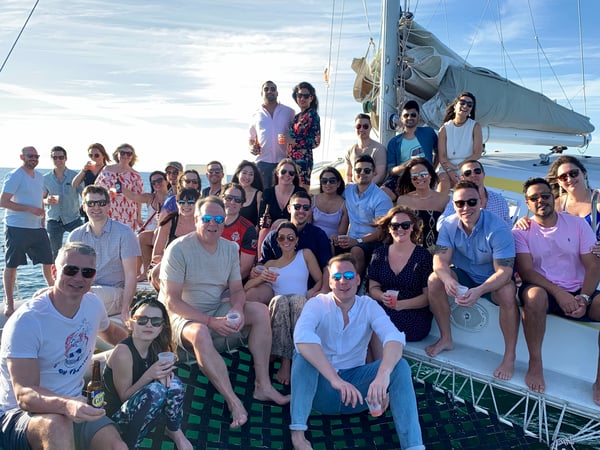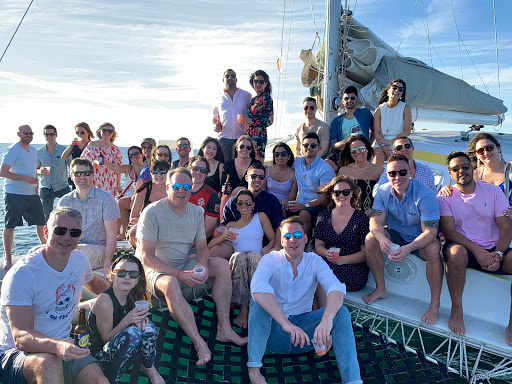 In House Meetings
Executive Group Travel will spend ~4-6 days on site to get to know your culture ending with 3-5 additional days on site at your incentive destination.
Personalized Service:
On-Site Proposal or On-Site Micro Site Roll-Out and Event Promotion

On-Site Pre-Con

On-Site @ The Big Event