Unfortunately there is no perfect recipe for picking your next President's Club destination. There are so many different likes and dislikes among company employees so the goal is to aim to impressing the 80%, while still keeping the other 20% content/happy.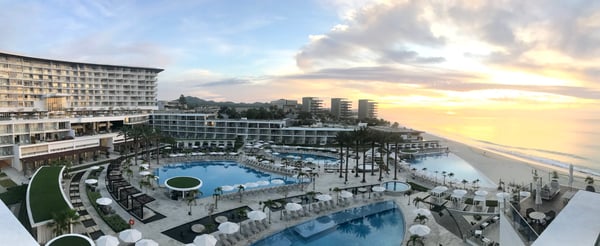 There are five keys to picking a good property:
Vacation Type

- The first place to start is the type of trip you are looking for. It may be based on what your attendees would enjoy or it could be the type of experience your human resources team would feel comfortable sponsoring.

- Are your guests looking to escape the winter to a beach location? Are your attendees a big golf group? Maybe it's time to change from the annual beach vacation to a cold weather option of a ski getaway. Or maybe the company is looking for a cultural experience and Europe should be added to your search list.

All-Inclusive versus Non All-Inclusive

- Once you have narrowed down your vacation type the next question to focus on is type of experience. If you have decided on a ski location you are limited to non all-inclusive options since very few ski resorts include full food and beverage packages (A few will include breakfast that can be negotiated in). On the other hand, if you are looking for a beach or golf vacation, then you have the option of multiple type of properties. All-inclusive properties, European plan properties, and properties with breakfast-only option. All-inclusive properties are easier to manage your budget as you know exactly how much will be spent and attendees are not expected to spend any additional money. With properties that are not all-inclusive, the host company can either provide organized meals per day, resort credit for the entire time, or cover the entire spend, however there is no way to budget if they cover the entire spend.

Location

- Third is location. If you decided on an all-inclusive the majority of resorts are located in Costa Rica, Mexico, Jamaica, and Punta Cana. Outside of these four locations you can find limited options in the following places; St. Maarten, Antigua, St. Lucia, Bahamas, Puerto Rico, Barbados, Cuba, Aruba, Grenada, and Turks and Caicos. Unfortunately, some of these properties are focused on couples only so if you need double beds it might not be the perfect fit for your group. Also some of these locations are better suited to non all-inclusive resorts due to the standard of the properties (for example Aruba).

Level of Service/Standing

- As mentioned above it is important to communicate the standard you are looking for. If you are looking for a 5-star experience, the Caribbean has only a dozen or so options with that level of standard. If you are looking for a 4-star experience then your list immediately becomes much longer. It is easier to find 5-star experiences throughout the United States than in the Caribbean market.

Price

- Once you have narrowed down your vacation type, location, and level of service, you will most likely have narrowed your options to less than a handful of hotels. Price is always important to look at in order to stay within budget. You might find though that if you wait until the last minute to look, all options might be higher than you expected. If budget is an important factor then you need to look keep this in mind before the third step of the process! If you are looking for an all-inclusive then a lower budget option will be Mexico, Punta Cana, or Jamaica. If you have a higher budget you can target Costa Rica, St. Lucia, or other islands.
---
Overall, there are many amazing properties worldwide that would make your attendees happy. Many companies are looking for the "wow factor" and a unique exclusive property, when in reality you should be looking for a property that is experienced in group travel and has attentive service. A great example being The Ritz-Carlton, Aruba. This property is a standard Ritz hotel in terms of décor and building design, but the 5-star service and beach location allows you to create a "wow factor" for group events. The airlift is convenient to Europe, the East Coast, South, and the Midwest and the property is only 30 minutes from the airport. This property also has plenty of outdoor event space with the appropriate indoor backup space. On top of this there are plenty of great activities on the island of Aruba. The casino on property provides evening entertainment for a quiet 5-star hotel.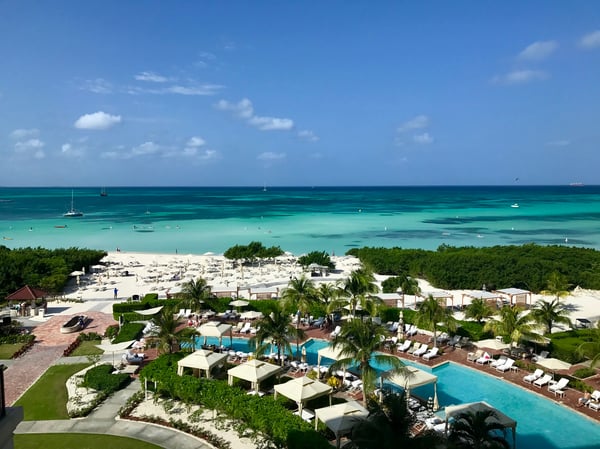 ---
Editorial Disclosure: The editorial content on this page is not provided by any entity mentioned herein. Opinions expressed here are the author's alone, and have not been reviewed, approved or otherwise endorsed by any of these entities.
As is standard practice, our group of talented and experienced travel agents will often accept hosted stay invitations and hosted dinners and activities within destination in order to facilitate more detailed reviews.
All images by the author.