---
US Destinations:
As the incentive travel industry continues to grow, Southeast Asia and Europe are gaining popularity. But before you venture across the world there are great options here in the US to host your next President's Club.
The US has so much to offer from amazing beaches, to cities that never sleep, to challenging golf courses and even great live music destinations.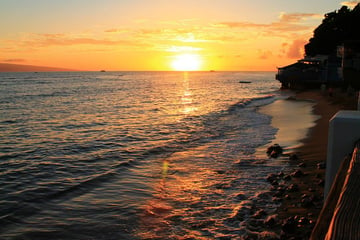 ---

Here are 6 locations that are great for an incentive trip stateside:
1. Hawaii
Two great group hotel options located on Kaua'i are The Grand Hyatt Kaua'i Resort & Spa and Grand Hyatt Kaua'i Resort & Spa. Both are large properties that can handle a growing group of attendees.
2. Miami, FL
The 1 Hotel in Miami has recently opened and will be an impressive hotel choice for those looking for a South Beach experience. This beach side hotel combines the modern luxuries of a boutique hotel with sophisticated elegance.
3. San Francisco, CA
The W San Francisco is the perfect location for guests to enjoy the city by foot. The proximity to the Napa Valley region allows for an opportunity for a day trip to the vineyards which is always a highlight during an incentive trip.
4. Scottsdale, AZ
Scottsdale is a popular destination for incentive travel due to the large number of spa resorts along with impressive golf courses. There are so many great hotel options it's hard to pick one that stands out. For large hotels the Omni and Hyatt will not disappoint. For smaller boutique options check out the Sanctuary on Camelback Mountain.
5. Las Vegas, NV
For companies with a generous budget the Mandarin Oriental is an impressive experience. If you are looking for something located closer on the strip, Encore at Wynn is a great choice for group travel.
6. Del Mar, CA
One impressive resort in downtown Del Mar is L'Auberge Del Mar Resort & Spa. The views are stunning, the golfing at Torrey Pines is a unique experience and the paddleboard lessons are great exercise.
.
---

Advantages:
There are a few advantages of domestic travel for companies headquartered in the US. First, ease of last minute travel since there is no need to have a passport. Second, increased options of direct flights from major cities in the US. Third, no issues with food or water safety.
Before you rule out US incentive destinations make sure you check out the six locations above as you might find a perfect fit a quick flight away!
---