Every time a tech company brings up Las Vegas for their annual sales kickoff event I cringe. As a millennial myself, I understand the excitement of the bright lights and hoopla of Las Vegas. It's great for bachelor/bachelorette parties, 21st birthday tilts, 40th birthday celebrations, March Madness reunions, poker events, and even an annual family vacation. It truly is one of the most remarkable .8 miles in the world in terms of man-made "wow factor."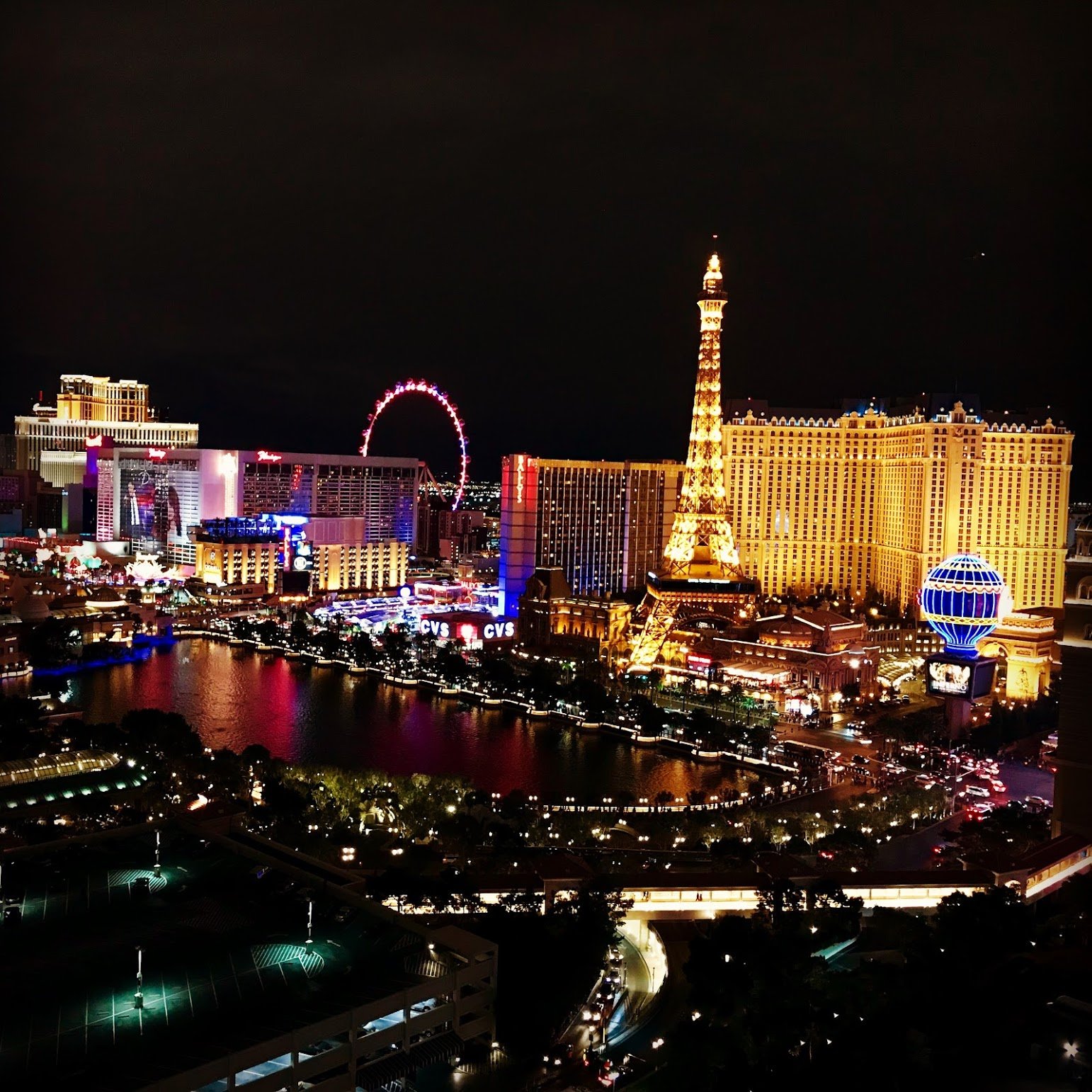 That being said, Vegas is not an ideal fit for your next kickoff event if you are a growing technology company. I have not met one tech company in 2018 whose main focus is not culture! It's an important aspect of their business, not just the HR team's focus.
Hubspot founder, Dharmesh Shah says, "Team over Individual, don't solve for your personal interests to the detriment of the team"(The Hubspot Culture Code).
Do not forget that when planning for your sales kickoff you are planning for the team experience rather than individual experiences. Unfortunately, Las Vegas thrives in the individual experience market versus team building experiences.
A sales kickoff should have a few main focuses. Content is the most important, followed by training, then lastly all companies should be building employee morale and networking.
Putting a group of 25-45 year-old sales reps in Las Vegas does not create an ideal setting for employee networking. Instead, it provides them with distractions such as shows, nightclubs, gambling, strippers, and alcohol available 24 hours a day. Yes, these are mature adults but if the focus is building your corporate culture then we suggest not placing them in a setting that completely conflicts the culture you are trying to establish.
We have actually experimented with this venue in the past, specifically with a client of ours who went to the Wynn in Las Vegas for an annual Sales and Marketing Kickoff event. Did employees have a blast and talk about the positive experience upon their return? Yes they did. Did people hang out together? Yes, however they did so at the lobby bar, poker table, and restaurants at the cost of $18 per drink. When 11pm rolled around most guests went their separate ways. In addition to that, guests with quieter personalities were not as included.
The next year we pitched the concept of the Four Seasons in Dallas and immediately received push-back from the client. "Dallas? Why, and what are we going to do there? That will be a huge letdown from Vegas."
Reason number 1: Airlift. Almost all of your attendees can fly there direct and from your corporate headquarters for under $300 round-trip.
That got them listening…
Secondly: Meeting space. We can use all of the hotel meeting space and be the big fish in a small pond. At the Wynn we were packed in like sardines. At this property, if we need to add a last minute, breakout, it's definitely possible and quite easy.
Tell me more…
Third: Cost. Yes, the room rate is slightly higher but the hotel is offers an unbelievable conference package that would save you 35% per day on food and beverages. The $6.50 bottle of waters in Vegas are included in this conference package as are the sodas, coffees, and other beverages. Oh, and did I mention they are allowing us to bring in food trucks, at cost, to the property with only a small beverage spend? Game-changer. $14 meals at the Four Seasons! Also, those nightly lobby drinks that were $18 in Las Vegas are a more reasonable $13 at the Four Seasons in Dallas.
Everyone loves budget cuts!
Fourth: Facilities. You are here for a corporate meeting so nice weather is a bonus, however last year people were only outside after 9pm. This property has one of the nicest resort fitness centers in the US and this feature is something attendees will actually use. There is a spin studio in which we can offer private rides and a basketball court in which we can create some competition. Plus, there's a driving range for those who want to get outside practice their swing!
Fifth: Networking Opportunities. Every evening before and after your events the attendees will naturally end up in the two bars located right next to each other out in the lobby area and outdoor terrace. Each night guests will engage in conversations with co-workers from all over the globe. They will be less likely to venture off-site given the Las Colinas resort location and will be more likely to spend time together and continue to bond.
So the question to you the client is, what is your goal for this event? Is it the bright lights and late nights of Las Vegas? Or is it an opportunity to get your international team together to share insight, collaborate on ideas, celebrate wins, and get to know each other?
If it's the latter then the answer is to say goodbye to Las Vegas kickoff events and start looking for mid sized properties with easy airlift, good meeting space, budget friendly, and a great hotel bar! Great an environment that fosters natural networking and socializing in comfortable setting.
Once we announced Dallas to the sales team we received a lot of the same responses: "what, why Dallas, that *uc*s." I asked the reps I had known from past trips to trust us and keep an open mind (and to pack their gym clothes). The biggest win to this story was that many of those same reps (from 25 year old BDR's to 40 year old outside sales reps) came up to me the last night at the Four Seasons in Dallas and told me that we were right and this event and location was so much better than last year. They were able to focus more on the event, got to know so many employees that they had never talked to, and they were leaving with a morale boost as well as excitement about the upcoming year.
"Culture doesn't just help attract amazing people, it amplifies their abilities, and helps them do their best work" (Dharmesh Shah, HubSpot Culture Code.)
Editorial Disclosure: The editorial content on this page is not provided by any entity mentioned herein. Opinions expressed here are the author's alone, and have not been reviewed, approved or otherwise endorsed by any of these entities.
As is standard practice, our group of talented and experienced travel agents will often accept hosted stay invitations and hosted dinners and activities within destination in order to facilitate more detailed reviews.
All images by the author.