---
This year has been incredibly difficult as we navigate a global health crisis that has completely changed the world around us. While we may not be spending normally or planning trips anytime soon, this is still a time for incentivizing the team you do have that's out there working for your company. We've discussed in other posts that special one-off incentive programs may help motivate your team, even if they are qualifiers for a trip that seems far away now.
If you're considering incentive travel for your team, there are two main categories: individual or group trips. Based on your company's goals, it's important to weigh the pros and cons of each. But first, it's important to understand the difference.
Individual incentive travel can be awarded a few different ways. The first option is for the company to provide an individual with a specific amount of money to use toward a trip as their incentive prize. The individual has a choice of destination, flights, and hotel accommodations within the budget amount awarded.
The second option is for the company to organize and book a trip directly for an individual. The promotion of the individual incentive trip will include all of the details for the employees to win, such as "Top sales rep in terms of % to goal in October will receive a 4-day paid vacation to Turks & Caicos in February. This includes 2 direct flights on JetBlue, 3 nights at the all-inclusive Beaches resort, roundtrip airport transfers, and one round of golf for 2 guests."
Group incentive travel is a paid trip sponsored by the company on a predetermined date at a specific location; multiple members of the company will be in attendance. The number of attendees can range from 20 to 500, depending on how many individuals qualify for the trip. Some larger companies run smaller group trips separated by divisions, while others run monthly and quarterly trips to keep their reps motivated.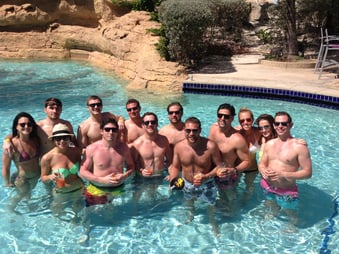 3 Pros of Individual Incentive Travel
Smaller budget commitment
Allows employees a work/life separation
Flexibility in destination & last minute planning
3 Pros of Group Incentive Travel
Builds camaraderie
Motivates larger population of employees
Increases employee engagement
In the end, individual incentive travel is a great vehicle for one-off competitions, special promotions, or if your business is still ramping up. Once you have an established sales organization, a group incentive trip will be beneficial, not only for increasing sales but also improving recruiting efforts, increasing engagement, and growing your brand.


Editorial Disclosure: The editorial content on this page is not provided by any entity mentioned herein. Opinions expressed here are the author's alone, and have not been reviewed, approved or otherwise endorsed by any of these entities.