When someone asks me what I wish I knew before I started Executive Group Travel, you might be surprised by the answer. Yes, the importance of hiring a great accountant and the fact that Gusto is the best investment for a growing startup are both up there on the list of things I wish I knew.

But given our lack of strong industry knowledge at the outset, we wish we had found these five industry partners back in year one. Every meeting planner must get to know them, use their expertise, and let them continue to make your company look like rockstars.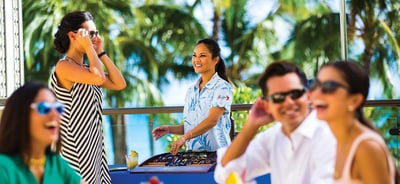 Here's a breakdown of five of our favorites, and how and why we use them each year to help us grow.

1. Northstar Meetings Group: Education & Industry Events
Northstar meetings provides us with three important values: a) its online education resources are extremely helpful when educating yourself on industry changes, b) they host impressive industry networking events globally with fully paid hosted buyer opportunities. Allows planners an opportunity to explore a region and its hotels without any cost to them, and c) Northstar is great in terms of referral partners. They have worked with countless hotels, DMCs, airlines, etc, and always seem to have a trusted contact they can refer you to.

2. Maui Jim: Gifting Solution & Industry Expertise
Maui Jim provides on site gifting experiences for sunglasses across the globe. They are the best in the industry and have great expertise on what does and does not work. They are flexible in finding the perfect solution for your client and their delivery is always spot on. The sales reps at Maui Jim invest in their clients and build long-term relationships.

3. AIC Hotels: Hotel Partners & Industry Events
AIC Hotels reps a few of the most popular hotels in the Mexico region, including UNICO 20º87º, Hard Rock Los Cabos, Nobu Los Cabos, and Hard Rock Riviera Maya. They rep a few alternate regions too, but really shine in Mexico. With the newer properties they have built, they have knocked it out of the park. The US sales team for AIC is extremely responsive, builds strong relationships, and is always there to provide support--from the RFP to the on site program. They also host some of the best local networking events by utilizing meeting planners' time wisely.

4. Travefy: App Based Itinerary Solution
Travefy is the perfect technology solution, providing attendees with a personalized travel itinerary, flight tracking solution, and live event app. After working with alternate tech partners, we find that Travefy provides huge value for the cost. There is quite a bit of work that needs to be inputted from a company side but the outcome is an overall well-received user experience.

5. Aruba Tourist Board (Dubai & Monaco also impressive): Island Sponsorship, Site Visit Support & Incredible Education Fam Trips.
Tourist boards in general are important to know and key to building strong relationships throughout regions. We blogged recently on the value of using a tourist board, and our favorite is the Aruba team. They give financial sponsorship to help sway a client to the island from an alternate destination. They provide RFP sourcing help, site visit support, and even cover flights to the sites in some cases. They invest in their meeting planners by hosting impressive local and industry events, and they host one of the best education fam trips in the market. They provide the perfect balance, allowing you to see every partner on island in an efficient and enjoyable way. Their response time is immediate and they are always working to see how they can ensure the client wants to come back to Aruba year after year. Aruba is our most visited event location and the Aruba Tourist Board is a big part of the reason!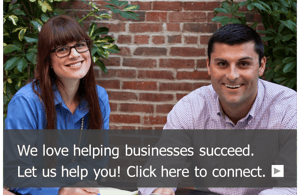 Editorial Disclosure: The editorial content on this page is not provided by any entity mentioned herein. Opinions expressed here are the author's alone, and have not been reviewed, approved or otherwise endorsed by any of these entities.
As is standard practice, our group of talented and experienced travel agents will often accept hosted stay invitations and hosted dinners and activities within destination in order to facilitate more detailed reviews.
Images provided by Maui Jim.