The on site gifting experience for incentive trips is getting harder and harder. Unfortunately, the industry is behind in providing new creative ideas that are easy to deliver on site. Industry leader Maui Jim has perfected on site gifting and are a personal favorite but unfortunately you need additional options for repeat clients.

Each year we rack our brains for something different, creative, and personalized. For requirements, we want to provide attendees options to choose from and also want the ability to brand that gift.
Unfortunately, the solution isn't always outsourcing to a third party gifting company. Here are some great tips to keep in mind when deciding on gifts:

Tip #1: Find a product that has a special significance for the location of the trip.

Tip #2: Find a product with 10+ SKU's.

Tip #3: Find a product you can brand.

Tip #4: Find a partner who can create your product.

When we laid out our gifting requirements we came up with the idea of custom leather bags for a recent President's Club in Europe.
- Leather has a special significance to Barcelona.
- You can offer multiple SKU's by allowing 50% of the bags selected to be drop-shipped. This includes design and colors. Plus, attendees usually prefer a larger item to be delivered home versus traveling with it.
- By working with a factory directly you can add a company logo, slogan, etc to your custom bags.
- By working directly with a factory in Europe you get more value for your dollar.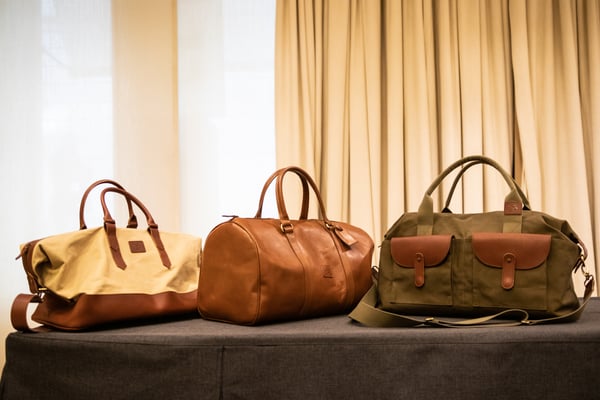 Overall, the final product is more affordable, higher quality leather, and branded which are advantages over buying bags off the shelf. You are able to offer 12-15 unisex options of high quality leather weekenders, briefcases, and purses so attendees don't feel as though everyone has the exact same item. But with those advantages and number of options comes the negatives of handling factory delays (leather shortages, etc) and communication challenges with the European factory. Overall, despite the small challenges, the final product was well received, creative, and a gift the attendees will use. We challenge you to think outside the box to provide that wow factor gift at a reasonable budget.

Need help with your next on site gifting experience?
Editorial Disclosure: The editorial content on this page is not provided by any entity mentioned herein. Opinions expressed here are the author's alone, and have not been reviewed, approved or otherwise endorsed by any of these entities.