Many companies ask the same question year after year when building out their incentive program. Is it better to only induct % of the top performers of your sales team or is it better to widen the eligibility and induct all sales reps who beat the Minimum Percent Quota Attainment Or Minimum Revenue to Qualify. There are many factors that go into this decision and there should be a few different members of your business analyzing this difference.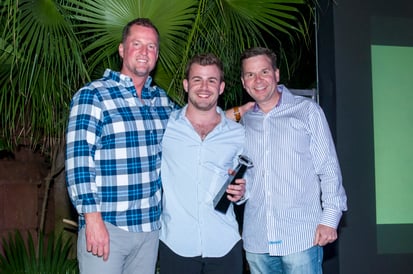 Once you meet with your finance team and have a tentative overall budget you can work from there (see our recent post on budgeting - http://www.executivegrouptravel.com/blog/budgeting-for-an-incentive-program). Our advice to companies is take the last three years of individual sales performance and run the numbers to see how many attendees would have qualified if you used Minimum Percent Quota Attainment at 120% vs. Top 20% of Performers. You can do the same changing the numbers to 125% and Top 15% and so on. Once you look at the numbers you will have a better picture.
Have a number of attendees in mind that you would want to be part of your President's Club and see what eligibility guideline gets you closer to that number.

Here are a few Pros and Cons of each eligibility requirement to think about when building out your President's Club.
Pros for % of Top Performers
Fixed Budget

Fixed Number of Winners (ease of Flight and Hotel Block)

Selecting only top performers (reward exceptional performance)

Builds Competition



Cons for % of Top Performers
Favors Reps with Historically better territories

Decreases Motivation in Month 11 & 12 for those who are just out of reach of Top Performers



Pros for Minimum Percent Quota Attainment:
Fosters Teamwork

Builds Camaraderie

Recruiting Perk; usually easier to be inducted first year


Month 12 Increased Motivation and Increased Sales

Q4 Numbers will be greater compared to % of Top Performers method



Cons for Minimum Percent Quota Attainment:
Flexible budget (larger budget)

Last Minute Bookings

Taking your sales reps out of the field for 4 days & impact on month.



Alternate Option to Reward the Best of the Best if you choose Minimum Quota Attainment;
Top 5% (Suite Upgrades, 1 night extension options, Dinner with Executive Team, Resort Credit, etc. )
One last but very important question when determining what Eligibility Requirement is best for your next Incentive Trip is if the team blows it out of the water, is the company okay with increasing their budget significantly? If the answer is No, then you will need to go with % of Top Performer for the eligibility requirement.
Here is a great LinkedIn discussion around President's Club eligibility (it's a little old but still great stuff);
https://www.linkedin.com/groups/Does-anyone-have-experience-Presidents-104432.S.102899112

---