---
Capturing the Key Moments
One important aspect of your incentive trip is capturing the special moments through photos and videos. This is not only for the guests, but also as a marketing tool for recruitment and future trips. In order to get the most out of your photography budget, we recommend a videographer who is able to not only capture the trip but also put together a compilation video. The video can then double as a highlight reel for the attendees as well as a piece to be used by the marketing team for recruiting.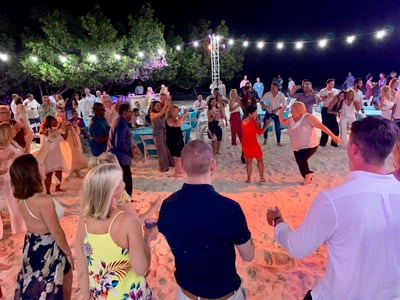 For your final dinner, make sure to capture the award ceremony as well as provide guests an opportunity to take posed couples pictures and corporate team pictures. A few months after the trip, these pictures will be a reminder of how great the event was and keep them driven to qualify for next year. Pictures/videos also show those at home what they missed and provide a little extra motivation for them to be in the pictures next time. Seeing pictures of your co-workers swimming with the dolphins at Atlantis will make you even more determined to earn that same perk next year!

Budget
It's a small line item for most incentive trips but we do find that photography and videography really are important, as you can use that content for years to come.
Depending on the size of the trip and the number of days, a photography budget can range from $500 to $12,000. We recommend both a videographer and photographer if you have the budget for it. You don't have to hire a large production company. Many times you can find great independent and talented individuals who are just getting started or work part-time in the industry. By using someone who might not have a large portfolio yet, your budget will go a lot further. They also want to provide amazing content to build up their own portfolios, so it's a win win situation.

Social Media
Leveraging social media is another great way to capture moments and increase awareness of the event, especially if guests use a consistent hashtag for the trip. This can be done by including a hashtag in the promotional phase of the event and in any materials on-site. Remember though: while social media posts are beneficial for social reach and engagement, that content can be difficult to utilize for future marketing.
For the best possible coverage of your event, we recommend combining photography, videography, and social media.

Editorial Disclosure: The editorial content on this page is not provided by any entity mentioned herein. Opinions expressed here are the author's alone, and have not been reviewed, approved or otherwise endorsed by any of these entities.