One core focus in the incentive travel industry each and every year is improving the attendee experience. At the end of the day, the attendee experience is the true measurement of the success of an event. In fact, the attendee experience does not start when the attendees arrive, but up to a year before the trip (in terms of event communication).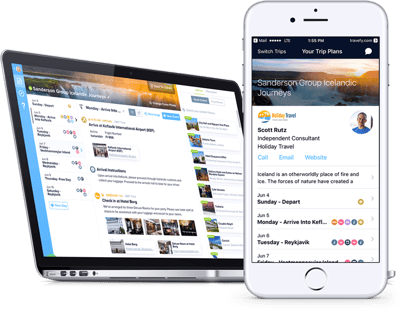 In past years, we have always provided attendees with a detailed website for each incentive trip (example: HubSpot President's Club). However, we still found that the attendee experience could have been improved if we provided targeted itineraries for exactly where they needed to be at specific times. Our quick fix was manual PDF itineraries for 2018, but this method quickly became cumbersome for our team. Summer research lead to a partnership with Travefy to provide each attendee a targeted individual itinerary.
This has led to increased marks on feedback surveys and has provided even more independence to the attendees. More independence leads to less questions for the planning team and more time to focus on additional event details. So, it is a win for everyone involved in the trip. The pre-trip time investment is significant for the planning team but the payoff is improving overall attendee experience.
A few pros and cons we have found working with Travefy:
Pro's:
-App & Web Based Itinerary are easy to use and easy to navigate.
-Flight addition feature is efficient and convenient.
-Smooth interface for both attendee and planning team.
Con's:
-PDF version needs to be reformatted to be more concise.
-Can't CC an Executive Assistant on an Executive's itinerary.
-Can't edit start/end trip dates for group itineraries.
Over the last 6 months of building events on Travefy, our team has learned a tremendous amount and each event has been quicker and quicker to build. We have started to segment the event with smaller group itineraries built by activity selection instead of one itinerary for the entire group. We are hoping to work with the Travefy team to continue to help them approve to ensure the best possible experience for our attendees.
Pro Tip: Don't forget one great value is being able to send the guest their own personalized itinerary. This gets them more involved at the start as they do not have to wait for the company attendee to pass along the information.
Overall, this is a great option for incentive travel as it provides each guest with their own complete itinerary from start to finish!
Now the question is what improvements can we make in 2020 towards attendee experience?