---
This has been a very difficult year, and while sales numbers may be down, incentives are more important than ever to keep employee morale up. Although you may not be thinking about a trip anytime soon, this information will be helpful whenever you do start planning again.
Once your company decides to host an incentive trip, a site visit can be a very helpful next step in the planning process. A site visit not only allows you to choose a destination for the trip, but also to find a hotel that will work well for your team.

Timing and Value
Depending on the timing of your event, this process can be done in one or two trips. Many times in the industry, companies will make a decision on destination before even visiting. In these cases, it's essential to schedule a site visit to find a partner DMC (Destination Management Company) and secure a hotel contract. If you are planning to go for a follow-up visit after the hotel contract is signed, make sure you include as least four free nights in the negotiation for that final site visit.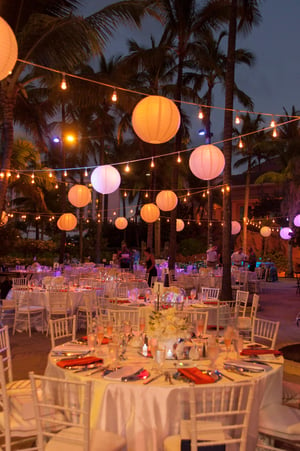 Five important must do's for your next site visit:
Spend at least one night in each of your top choice hotels. You will get a much better feel for the overall hotel experience as a guest than you would on a daytime walk through.

Meet 2-3 different DMCs on-site and test out their transfer services.

Walk through the activities you would be interested in offering and some you are still unsure about. This is the perfect time to run a test trial.

Off-site venue selection is key to a successful awards dinner, so spend time looking into these venues, testing their menus, listening to musicians, and meeting with the decor team (if not using a DMC).

Trial the entire incentive trip from start to finish. If golf is important for this trip, test out the transfer to the course, the greeting, club rentals, and cart setup. If you are planning a dine-around, test the food quality and service at each of the restaurants. The more partners and vendors you are able to meet while in town, the better you are in the long run. A thorough site visit to trial an upcoming event can take 4-5 days in all.
Limit the Surprises
One of the most important things about planning and executing a successful incentive trip is mitigating potential surprises. Be fully prepared by walking through the entire trip to know where problems could arise and put a plan in place to solve them.
Editorial Disclosure: The editorial content on this page is not provided by any entity mentioned herein. Opinions expressed here are the author's alone, and have not been reviewed, approved or otherwise endorsed by any of these entities.
As is standard practice, our group of talented and experienced travel agents will often accept hosted stay invitations and hosted dinners and activities within a destination in order to facilitate more detailed reviews.