Here are the top four things I always look for before moving forward with a room block for corporate groups.

1. Cumulative attrition: Ideally 20% of estimated room revenue, if not picked up you pay the difference. Most fair for both companies and hotels is the 20% is up until cutoff date (30 days before). Then if you have not used all 20% attrition, you can cancel up to 3% until check in day for emergencies. Or specify exact number of rooms based on total room block.

2. Force Majeure: This one has been the most interesting coming out of COVID cancellations. I still haven't seen a perfect compromise between clients and hotels. I don't think it's necessary for corporations to have force majeure that only results in refunds but instead I am open to shifting patterns for future travel up to 18 months. Obviously if the hotel is closed, like what happened in many situations during the past 2 years, then a refund should be offered. But if there is a CDC level 3 or 4 warning against travel or airport closedown due to weather, the hotels should offer an option to push dates for a future event due to partial force majeure. In negotiating this clause remember the more options you provide in terms of rebooking the more likely the hotel will accept your revisions to their force majeure or impossibility clause. Unfortunately now that COVID is here to stay we are seeing many of these clauses now exclude COVID since we know it exists and is present when contracts are being signed. It's important to figure out how as a company you want to manage risk and make decisions off those risk levels. Keep in mind the CDC just recently updated how they are managing published risk levels so we are less likely to see Level 4 warnings and more likely to see Level 3 warnings in the future.

3. Rebooking clause: 50% of funds to be used for new event up to 18 months after original event date. If you cancel up to 45 days before event and pay full cancellation, you can use 50% for a new program or equal or larger size within 18 months.

4. Cancellation clause: 100% of cancellation is a crazy concept when including F&B minimums in the cancellation. I understand hotels are losing on an opportunity cost of group cancellations but they can resell all estimated bars costs (inventory). Hotels are still receiving 100% of estimated revenue and can still resell those rooms to leisure travel. Our push is up to 30 days before 80% of estimated rooms revenue and 40% of F&B minimum. 30 days until the event it should be 90% of estimated rooms revenue (not including the resort fee) and 50% of food and beverage minimum.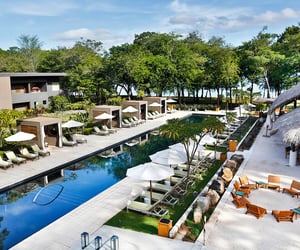 Bonus clauses to always ask for but haven't seen them come into play as much as the ones above:
Condition of premises - Requires property to be in the same condition or better than it was at the time the contract was signed.

No Walk Clause - (If hotel finds itself in an overbooked situation the hotel will notify meeting planner first before communicating this to guests). Will walk your group room block last. Must walk all other groups and transient guests first. If it is a walk situation, at arrival or preemptive, the hotel pays for those evenings. You will also get credit for all nights the guest stays at alternate property, not just walked night. Also transport between alternate property and hotel will also be covered by contracted hotel.

Competition Clause - Hotel agrees not to book any groups that are incompatible to client. First include industries & if they say no, then specific company names & specific event types such as music groups or adult entertainment events. This is more important when hosting a meeting where quiet meeting space is important. It's important to know who is sharing a ballroom wall.

Construction Related
Re-Modeling Clause
No Hammer Clause
Quiet enjoyment clause, if my meeting was affected by X then we get % off master?

As a travel agent personally I continually push for commissions paid when 100% cancellation is paid by client but have struggle to get this approved. Cancellations for travel agents are the worst case scenario as clients can pay up to 100% yet the agent planning the entire event is still left out of the commissions payment. This one hurts.
The market is continually changing everyday and we are finding contracts are becoming less flexible as chain hotels are blaming their inability to revise clauses on their parent company or larger corporate brand.