Here are our top hotels for incentive travel in 2020.
Malliouhana Anguilla (63 rooms; opened 1984, renovated 2019 and became an Auberge property). This property recently reopened after a large renovation and Auberge taking over management of the hotel. From the moment you enter the lobby, there's definitely a wow factor from the view down to the decor, and it doesn't stop there. The beach, service, food, spa, and pools are all extremely impressive. This is the perfect opportunity for an incentive program buyout for groups with 50-60 rooms. The addition of the beachfront casual dining restaurant, Leon's, is perfect for a casual lunchtime option or entertainment each evening.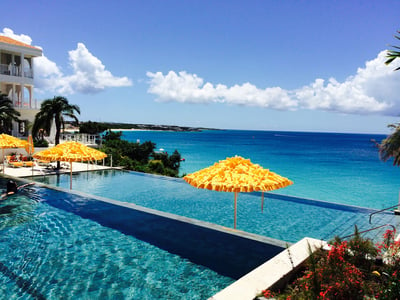 Four Seasons Resort & Residences Anguilla (181 rooms; opened 2009, renovated 2011 and became Four Seasons). What can we say, Anguilla is one of our favorite destinations for 2020 and the Four Seasons is at the top of our list for groups with over 60 rooms per night. This property continues to impress - the beach, rooms, and pools can't be beat for a hotel this size. The sunset pool and lounge is one of the most impressive in the Caribbean for both sunset cocktails and entertainment. Service has improved significantly since Four Seasons has taken over from Viceroy.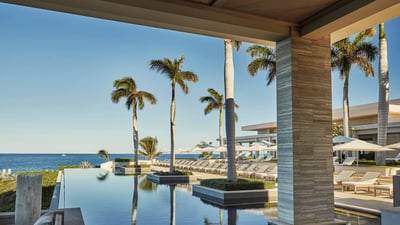 Sugar Beach, A Viceroy Resort St. Lucia (96 rooms; opened 2012). The Viceroy is more off the beaten path but for those with the large enough budget this hotel will truly impress. The beach and views are beautiful and the room product is unique. St. Lucia is a little more challenging than most of the Caribbean in terms of transportation but this hotel will provide a wow factor for any attendee. It's a great destination for those looking for a combination of both adventure and beach relaxation.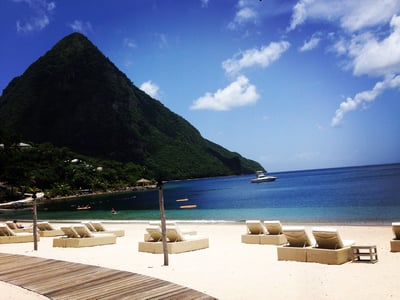 Chileno Bay Resort & Residences, an Auberge Resort, Cabo (116 rooms; opened 2017). This is one of newer boutique properties providing a great fit for a small incentive program (40-70 rooms). The resort pool is one of the most impressive in the Cabo region and there is a swimmable beach with water sport options which is a huge plus. The bars, restaurants, and lobby are open air, and the contemporary look is truly welcoming.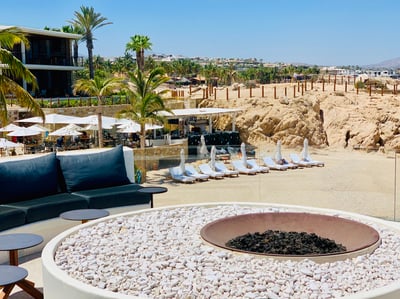 Solaz, A Luxury Collection Resort, Los Cabos (128 rooms; opened 2018). This property is part of the Marriott Luxury Collection and has impressive oceanfront infinity pools. For a group with 40-70 rooms looking to stay in the Marriott family, this is the perfect Cabo property. The location is great as it's between the airport and downtown, and the open-air lobby presents a real wow factor for guest arrival. Food and beverage is on the pricier side but the quality is good.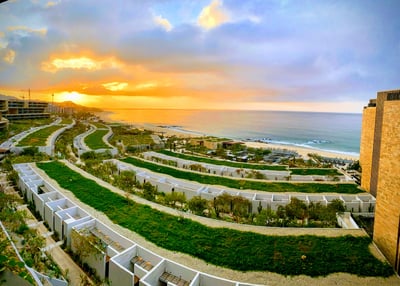 Grand Velas, Los Cabos (307 rooms; opened 2016). One of our personal favorites, Grand Velas has the most impressive pools and views from the moment you pull up. For an all-inclusive, the food is a step up at this property compared to the competition. Also this hotel has one of the most impressive spas, not only in Cabo, but in all of our favorite hotels for 2020.

Rosewood Baha Mar, Nassau Bahamas (233 rooms; opened 2018). This new property combines all aspects of a successful incentive program. Multiple pools, large rooms, five star golf course, impressive spa, beachfront activities, and close to the airport - this property has it all. Service still needs to catch up to the Rosewood standard, but is still better than most of its competition in Bahamas.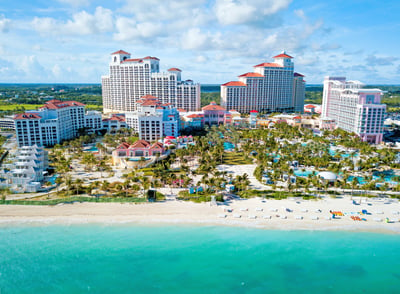 Unico 20°87° Riviera Maya (448 rooms; opened 2016). This property continues to be a leader in incentive travel for the all-inclusive market in Mexico. The pools, lobby, spa, and rooms are truly set this hotel apart. The beach is still inconsistent but the experience at this hotel does not disappoint. This is no Four Seasons but for those looking for a more affordable five star all-inclusive experience, Unico continues to impress.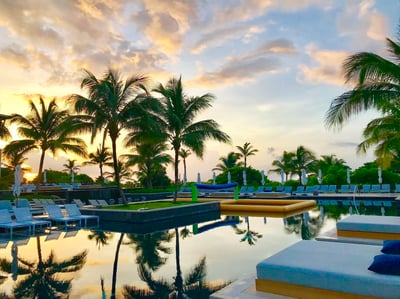 Rosewood Mayakoba, Riviera Maya (129 rooms; opened 2007, renovated 2019). This is one of the older properties on this list but with the recent renovation, Rosewood Mayakoba should be considered a top option for 2020. This property has a world class spa, impressive golf course nearby, beachfront pools, large rooms, and easy access to all Mayakoba restaurants. The Mayakoba region beach restoration project in 2018 increased the size and beauty of the beach and made it more swimmable. I also challenge you to find a property with better service than Rosewood Mayakoba.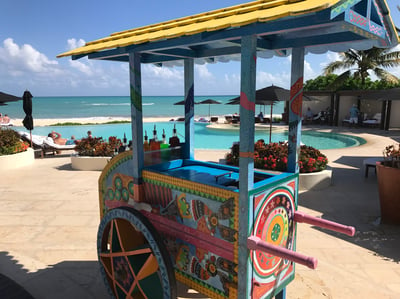 Kimpton Seafire Resort & Spa, Grand Cayman (266 rooms; opened 2016). This property has knocked it out of the park in terms of occupancy since its opening. As a result, space for groups is more limited but if you can find open dates, this hotel has a beautiful beach, trendy food outlets, and contemporary rooms.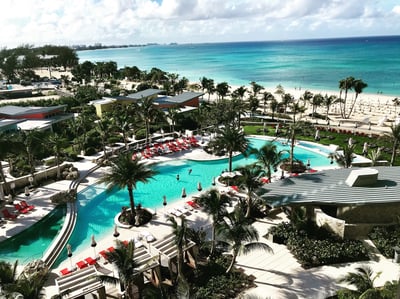 Other properties in the running:
Park Hyatt St. Kitts (126 rooms; opened 2017). Airlift to St. Kitts has continued to improve and this property is the perfect solution for a small incentive trip. They have a strong suite product and ample outdoor groups function space.
The Ritz-Carlton, St. Thomas (180 rooms; major renovation 2019 following hurricane). This property recently reopened for Christmas 2019 and the transformation is just what the hotel needed. This is the perfect solution for someone looking for a US experience without needing a passport to travel.
Four Seasons Resort, Nevis (189 rooms; opened 1991, renovated 2019). The Four Seasons just completed a much needed renovation to add a beachfront restaurant along with a grab & go option. Rooms and common areas were also renovated for an updated look and feel.
The Ritz-Carlton, Aruba (320 rooms; opened 2013). This property is a consistently successful incentive travel hotel year after year. The detailed service and incredible beach make up for the lack of Caribbean feel throughout the property. The casino on property is also an added bonus.
Given our headquartered location on the East Coast we haven't had the opportunity to truly explore Punta Mita five star hotels.
Editorial Disclosure: The editorial content on this page is not provided by any entity mentioned herein. Opinions expressed here are the author's alone, and have not been reviewed, approved or otherwise endorsed by any of these entities.
As is standard practice, our group of talented and experienced travel agents will often accept hosted stay invitations and hosted dinners and activities within destination in order to facilitate more detailed reviews.