---
One of the main benefits of incentive travel is that it builds attendees' affinity for their company, and you want to ensure those positive memories are lasting. While a photographer/videographer should be a relatively small line item (between $2,000 - $5,000 per event), there are three big things to consider when deciding to invest in this special add-on:
Return on investment. While a videographer will undoubtedly capture great memories for participants, what the company really wants to know is: "what is the return on our investment, and how else can we use this material?" Rest assured, these videos will add value in a number of ways. One of the major benefits of having videos from your event is that they can be used not only as promotional material within your company, but also as an HR recruiting tool. The high-quality content provides participants with a recap from their amazing trip, while the company gets to share it on social media platforms, promoting their organizational culture. The materials are also perfect for motivating employees and building excitement during internal meetings.


Who to hire. There are many options when looking for the right photographer/videographer, but we recommend taking a chance on someone up and coming who's looking to break into the space. The value for what they deliver is much higher than a larger production company. Instead of paying $8,000 - $10,000 for an event video, an independent videographer will likely charge closer to $1,500 - $2,000 and you'll get more cuts of the final deliverable. Young professionals are often more flexible in general, blend in comfortably at the event, understand the culture better (especially with young startups), and embrace the latest equipment (drones anyone?!). While there's a small risk in going with someone less established or outside of a traditional production company, we have found that it's paid off time and time again with happy clients and impressive event videos.


What to capture. Your video content will obviously differ greatly depending on the type of trip you are planning. For example, a sales kickoff video should highlight the company's achievements to date and goals going forward. The video needs to balance content from the day's meetings and trainings with that of the evening events and entertainment. For incentive trips, it's important to capture as many of the participants as possible. This can mean either hiring two videographers, or, if only using one, making sure that he or she moves quickly between activities to guarantee each person or event is included.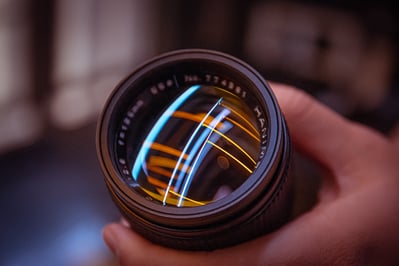 Photo by Leon Seibert
Remember that the same content can also be used to create different materials. For example, at sales kickoffs, you may want your videographer to put together a highlight reel from the conference to use at the final session. For incentive trips, the video will be more of an event keepsake for attendees once back home. But in either case, teasers can be created from the longer videos to promote next year's event, both internally and externally. Click here to see an example of a President's Club teaser (video shot by Whitetree Productions). This type of promotional video is fun to watch, hooks the viewer, and is a great way to provide a quick insight into a company's culture.
Editorial Disclosure: Unless otherwise noted, the editorial content on this page is not provided by any entity mentioned herein. Opinions expressed here are the author's alone, and have not been reviewed, approved or otherwise endorsed by any of these entities.
As is standard practice, our group of talented and experienced travel agents will often accept hosted stay invitations and hosted dinners and activities within a destination in order to facilitate more detailed reviews.