After spending ten years working with clients on sourcing and contracting I find one mistake many make is the focus on negotiation of a hotel's room rate. Clients will push back on the room rate to help lower their cost. Reality is securing a large discount on room rate from the original proposal does not happen a majority of time but instead a $20-30 nightly rate improvement. Many times this rate negotiation needs approval from a sales director and then once approved the sales rep feels like they are meeting your main negotiation request.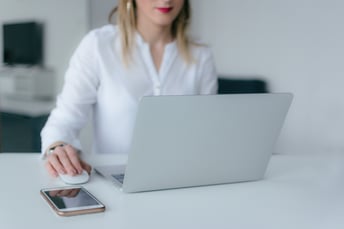 Let's break down the numbers on this. On a group size of 50 rooms per night, for the average 3 night program, a discount of $20 nightly is only a total savings of $3,000 for that negotiation.

Instead of focusing on the room rate I recommend spending your negotiating power on attrition. Most hotels in 2023 are proposing a 10% attrition but with some pushback you can get to 15% or I recommend pushing to that 20% cumulative attrition.

If we take a $500 per night hotel (our client's average nightly spend) with that same 50 rooms per night, 3 night program increasing attrition from 10% to 15% is a potential savings of $3,500. If you can get 20% negotiated and the group has a lower attendance than expected then that savings is up to $7500.

The rate discount up front is guaranteed and attrition only comes into account if attendance slippage happens. It's important to understand the main goals in the contract. Is it for a quick upfront discount or is it to protect slippage/cancellations at a higher amount in the future.

Jonathan Howe, the contract expert for Incentive Travel (NorthStar Meetings Group) believes the days of flexibility might even be over with attrition but you can still negotiate attrition deadline dates. As of today I am still finding some flexibility in the market in terms of attrition for events planned over 9 months.

https://www.northstarmeetingsgroup.com/Planning-Tips-and-Trends/Event-Planning/Contracts-and-Legal-Issues/Current-Challenges-in-Hotel-Negotiations-for-Meeting-Planners

Don't forget if you propose 10 concessions in your contract negotiations just remember hotels will usually try to meet in the middle with some give and take. Make sure you understand what is most important to you in that final contract and let them know what your deal breakers are up front. Given the unknowns in the current economy you might find this is a good time to focus on future attrition risks.
Editorial Disclosure: The editorial content on this page is not provided by any entity mentioned herein. Opinions expressed here are the author's alone, and have not been reviewed, approved or otherwise endorsed by any of these entities.