---
First, what is Incentive Travel?
Incentive Travel is a vacation paid for by employers, awarded to qualifying employees or salespeople to reward them for success in reaching certain goals. These trips are an additional bonus used to motivate employees and help the company reach organizational targets.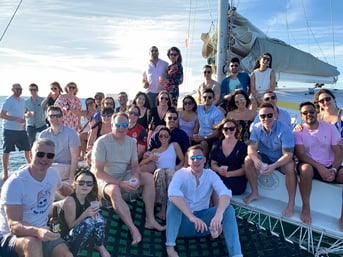 Four Main Reasons to Make the Investment
Increase Sales: Adding more motivation for your employees will drive individual sales, increasing the company's sales numbers.
Recruit Competition: Incentive travel is a great perk to pitch to inside sales reps when trying to grow your sales team.
Long-Term Commitment: Once you host your initial trip, it's hard to take back that perk, so it is a commitment to a long-term expense but more importantly to your team. It lets them know you are committed to each rep reaching their goals and growing the organization.
Strengthen Relationships: Incentive travel helps build team morale, strengthen working relationships, and foster teamwork within the organization.

Takeaway
Incentive travel not only yields a strong ROI, but is a great morale booster and long-term commitment to your growing company.

Editorial Disclosure: The editorial content on this page is not provided by any entity mentioned herein. Opinions expressed here are the author's alone, and have not been reviewed, approved or otherwise endorsed by any of these entities.
As is standard practice, our group of talented and experienced travel agents will often accept hosted stay invitations and hosted dinners and activities within destination in order to facilitate more detailed reviews.