---
One common debate in incentive travel is whether or not your US-based company should host its next incentive trip domestically or internationally. There are certainly advantages to both, as outlined below, but it's good to consider your options, especially depending on the size of your trip and amount of lead time you have. Given the current market of high demand and low inventory it is essential to give yourself more lead time than in the past.
Domestic Travel
There are a number of advantages to hosting your event in the US but given the current Covid restrictions this is more important than ever:
No passport required - given the recent delays in passport renewals this is extremely important.
Availability of direct flights - Starting July 2021, many of the airlines are repurposing their planes to travel domestically instead of flying to Europe and Australia given the restrictions.
Lower shipping charges for gifts or event materials (overseas shipping requires customs clearance, which usually increases the price).
Cell phone/roaming costs
The CDC requires all international passengers entering the US to test negative for Covid or produce a doctors note to show recovery from Covid. If you do contract Covid while traveling overseas then that trip could get much expensive quickly as you would be required to quarantine in that international destination for up to 2 weeks.
If you have limited lead time from the trip announcement to the actual travel date, we highly recommend choosing a domestic destination so your guests don't have to deal with the passport requirement.
Here are some US destinations that have become popular for incentive travel (also see our post on Best Destinations in the US):
Newport, RI
Nashville, TN
Las Vegas, NV
Scottsdale, AZ
San Diego/Del Mar, CA
San Francisco, CA
Miami/Ft. Lauderdale, FL
Palm Beach, FL
Charleston, SC/Sea Island or Palmetto Bluff, GA
San Juan, Puerto Rico
New Orleans, LA
Hawaii
---
International Travel
Now that we've discussed the advantages to domestic travel, let's discuss hosting an international trip. The biggest benefit to hosting your trip overseas is the wide variety of destinations to choose from. You can ski in Canada, enjoy a beachside all-inclusive hotel in Mexico, or explore the castles in Portugal. Such a broad range of options can make for a really unique experience.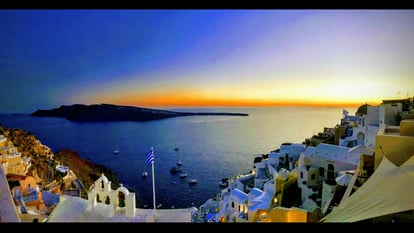 A few benefits of hosting your trip abroad:
Cultural experience
Affordable all-inclusive options
First time international travel for many attendees
Overall wow factor
Warm weather alternatives during US winter
If you're looking for something different from the major US cities, an international incentive trip is a great option. Most importantly, it allows your guests to experience a new culture and visit a place they might not have visited before. There are also a number of great options for very affordable all-inclusive resorts in Mexico and the Dominican Republic, especially compared to what is offered in the US. You get a lot more for your money on the food/beverage budget and can spoil your guests with more lavish gifts and activities.
Here are some international destinations that are most popular with US-based companies:
Nassau, Bahamas
Greece
Bermuda
Dublin, Ireland
Lisbon, Portugal
Mexico
Dominican Republic
Costa Rica
Barcelona, Spain
Amsterdam, Netherlands
Anguilla
Aruba
Istanbul, Turkey
To discuss whether a domestic or international destination makes more sense for your incentive trip, reach out to our team!
Editorial Disclosure: The editorial content on this page is not provided by any entity mentioned herein. Opinions expressed here are the author's alone, and have not been reviewed, approved or otherwise endorsed by any of these entities.
As is standard practice, our group of talented and experienced travel agents will often accept hosted stay invitations and hosted dinners and activities within a destination in order to facilitate more detailed reviews.